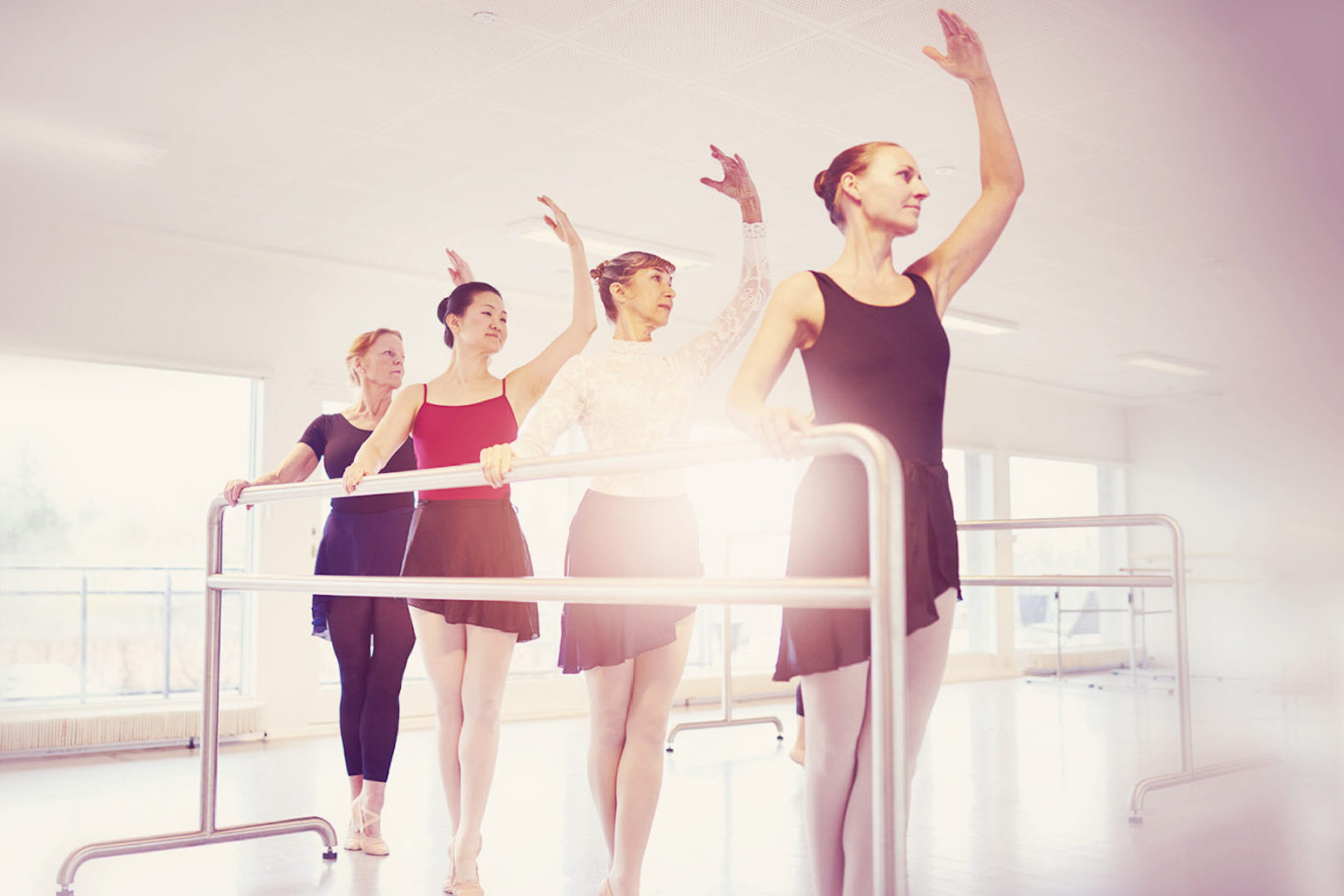 22 Oct

10 Ways Your Life Improves With Ballet

Many people imagine that ballet is only for schoolgirls or people with special talents. But if you take time to understand ballet, you will see that it is one of the highest forms of exercise.

You to develop your body as well as your mind to its highest potential. You improve your overall wellness.
1. Total body fitness
Ballet is a form of exercise that shapes your way of life. It is a fitness routine that builds every element of fitness. It gives you better core strength, coordination, flexibility, tone, balance, agility, length, endurance, and control. These fitness elements; and the confidence that comes with them will keep you going in and out of the ballet studio.
2. Ballet improves your posture
Standing up straight makes you look taller and more slender instantly. When you stand up straight, your mind becomes more alert. You seem more confident. If you are like the average person, you probably spend a lot of time slumped over a smartphone or computer. Ballet offers an excellent solution to that problem. When you train in ballet, you build good posture. Good posture makes you look better. You feel better about yourself too!
3. The most beautiful music in the world
Ballet music is soothing and easy on the ear. Classical music has the same effect on the mind as meditating. It is a mindfulness habit that leaves you more relaxed and alert. It also helps boost your creativity and mental alertness. Beautiful music strengthens your mind and body.
4. Increased mindfulness
Ballet requires mental as well as physical focus. Ballet requires you to be completely aware of your body movements and respond to the music in motion. Dance helps you understand your own body and mind.
5. Getting in shape
Ballet exercises are high intensity and will help sculpt your body. You become fitter and slimmer without necessarily bulking up. You develop grace and muscular strength.
6. More elegant movement
Ballet is not about pain but beauty. The beautiful movements have the power to transform your body just as much as any punishing routine.
7. Ballet offers endless adventure
Ballet entails hundreds of steps combined in myriad ways. You can never be bored with ballet. You will constantly challenge your body and mind to do better. You will become more agile and versatile.
8. Constant growth
Ballet gets you to recruit muscles you would never have even known. As soon as you master a move, you open up a whole different layer of it. With ballet, there is always more to learn and grow.
9. Injury prevention
Ballet teaches you to use your muscles consciously. To keep your mind and body connection, and to properly recruit muscles to facilitate movements. With a better form, you can avoid injuries.
10. Better mood and general attitude
The journey will lead you to learn and grow, take risks, practice creativity, make consistent effort, and build trust. All this will lead to success in life and work. For all of us who practice ballet and are serious about progressing technically and rhythmically (even at an amateur level), we always find ballet to be the best part of the day, and we strive to apply those same principles of alignment, discipline, mental focus, and agility in all our day-to-day tasks.
Over to you: How does ballet improve your life? Share your thought with us via editor@balletforwomen.com.