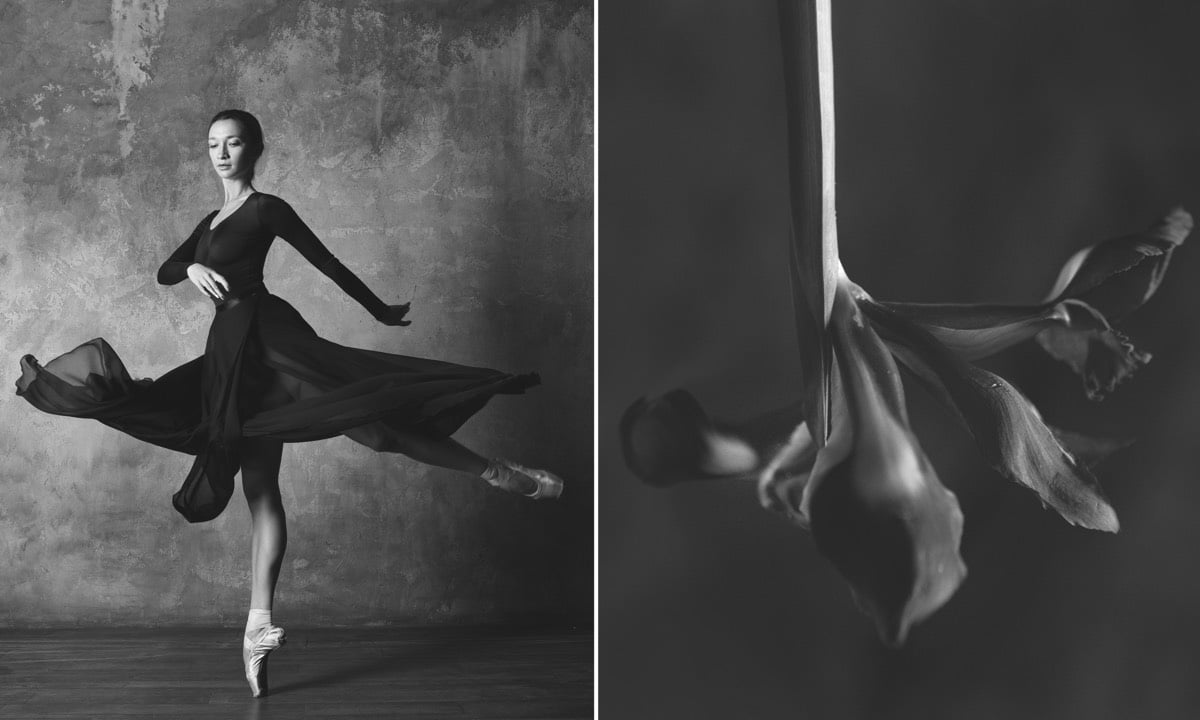 08 Nov

Artist Spotlight: Visions of Flowers and Tutus

Dance has always been a big part of photographer Yulia Artemyeva's life. The photographer spent the majority of her childhood and youth involved with ballet and was inspired further into her professional career. Artemyeva created a clever photo project through which she was able to relive memories of her youth as she created a series that juxtaposed ballet dancers and flowers. Combining the delicate appearance of petals, leaves and stems, she captured the grace, beauty and lightness of ballet dancers in a one-of-a-kind visual series.



Dance is the hidden language of the soul.






The innovative black and white photographs place graceful dancers next to blooms that appear to mimic their movements. It's a wonderful display of how art and nature are more connected than we think. Artemyeva first photographed each dancer, asking them to create different, dynamic movements. Then, the real challenge came—finding a flower to match the pose. The Russian photographer often went through multiple samples until she found the exact gesture that she was after.