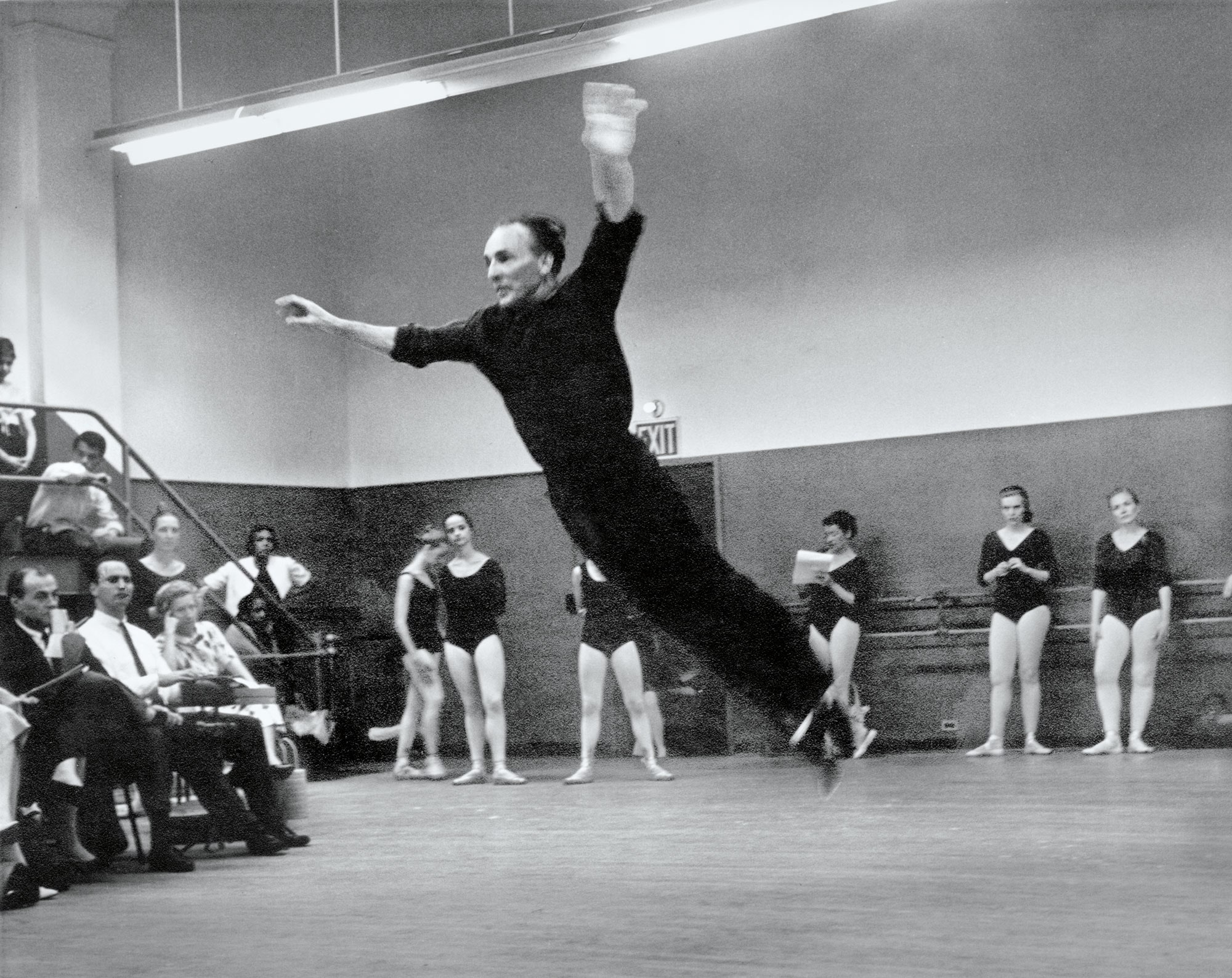 02 Aug

Ballet Icons: George Balanchine

It is safe to say that George Balanchine got off to an early start. The son of a musical composer, by the time he finished his education at the Conservatoire of Music, he was more knowledgeable in music than most of his contemporaries, thanks to his extensive musical training that made it easy for him to communicate with great composers. Growing up in Europe, George Balanchine began learning the piano at five, and dance studies at nine. He graduated from the Imperial Ballet School and enrolled in the Conservatory of Music. He spent three years learning the intricacies of composition, counterpoint, and harmony among other aspects of musical theory and piano. He learned the language of music and how to translate it into dance.

Balanchine first started dancing when he was 10. He played the part of Cupid in The Sleeping Beauty with the Maryinsky Theatre Ballet Company production. By the time he was 17, he had joined the company as a corps de ballet and staged a production called Enigmas. In 1924, Balanchine left the Soviet Union to tour Western Europe, alongside dancers Tamara Geva, Nicholas Efimov, and Alexandra Danilova.

The four all achieved success and fame in Western Europe and America. They auditioned in Paris with Sergei Diaghilev's Ballets Russes and joined his company. Even though he had already shown promise as a choreographer, it was not until a knee injury restricted his ability to dance that Balanchine fully exploited his abilities as a choreographer. Sergei Diaghilev hired him as a choreographer and he remained the ballet master of the Ballets Russes until Diaghilev's death brought about the dissolution of the company in 1929.

This unfortunate end to the company was followed by a stint of traveling across Europe working on different productions. He worked with the Royal Danish Ballet, the Cochran Musical Theater Revues in Britain, as well as the DeBasil's Ballet Russe de Monte Carlo. By 1933, he was ready to go back to Paris and formed his own ballet company Les Ballets. Balanchine featured notable performers in his productions, such as Bertolt Brecht, Pavel Tchelitchew, Kurt Weill, Henri Sauguet, and Darius Milhaud. It was there in Paris that he met Lincoln Kirstein who wanted to create a school of Ballet to match European schools. Kirstein saw that Balanchine could be instrumental in achieving this dream and persuaded him to travel to America.

The School of American Ballet was born in 1934, holding its first class on the second of January. Today, the School of American Ballet continues to churn out students for ballet companies across the United States and the world at large. In 1935, Kirstein and Balanchine put together the American Ballet, a dancing company with students from their school. The company only staged two productions with the Met due to tight funding. After staging a few more successful productions, he settled into teaching at the school. He also partnered with Kirstein again to put together the American Ballet Caravan that Nelson Rockefeller sponsored.

Balanchine's final big break came after another collaboration with Kirstein gave birth to the Ballet Society. Their performances so impressed the chairman of the New York City Center finance committee that the company was invited to join the City center municipal complex as the New York City Ballet. Starting from 1948, Balanchine worked as the New York City Ballet artistic director. He continued choreographing most of their productions like Firebird, La Valse, Ivesiana and Western Symphony, Agon, Stars and Stripes, Momentum Pro Gesuando and LIebelslieder Walzer, Movements for Piano and Orchestra and Bugaku, Harlequinade, Who Cares, Bouree Fantasque, The Nutcracker, Allegro Brilliante, The Seven Deadly Sins, Episodes, A Midsummer Night's Dream, Don Quixote, and Jewels.

The 465 works that Balanchine created in his lifetime are as extensive as they are diverse. Balanchine also worked in movies and the theatre, directing musical comedies like Cabin in the Sky, On Your Toes, Where's Charly, Babes in Arms, I Married an Angel, Song of Norway, The Merry Widow, The Boys from Syracuse, and The Ziegfield Follies of 1935. He worked in films like the Star Spangled Rhythm, Goldwyn Follies, and I Was an Adventuress. Balanchine's artistic style was reminiscent of the Soviet and European Ballet that he grew up in. His choreography pieces focused on the dance itself rather than the plot.