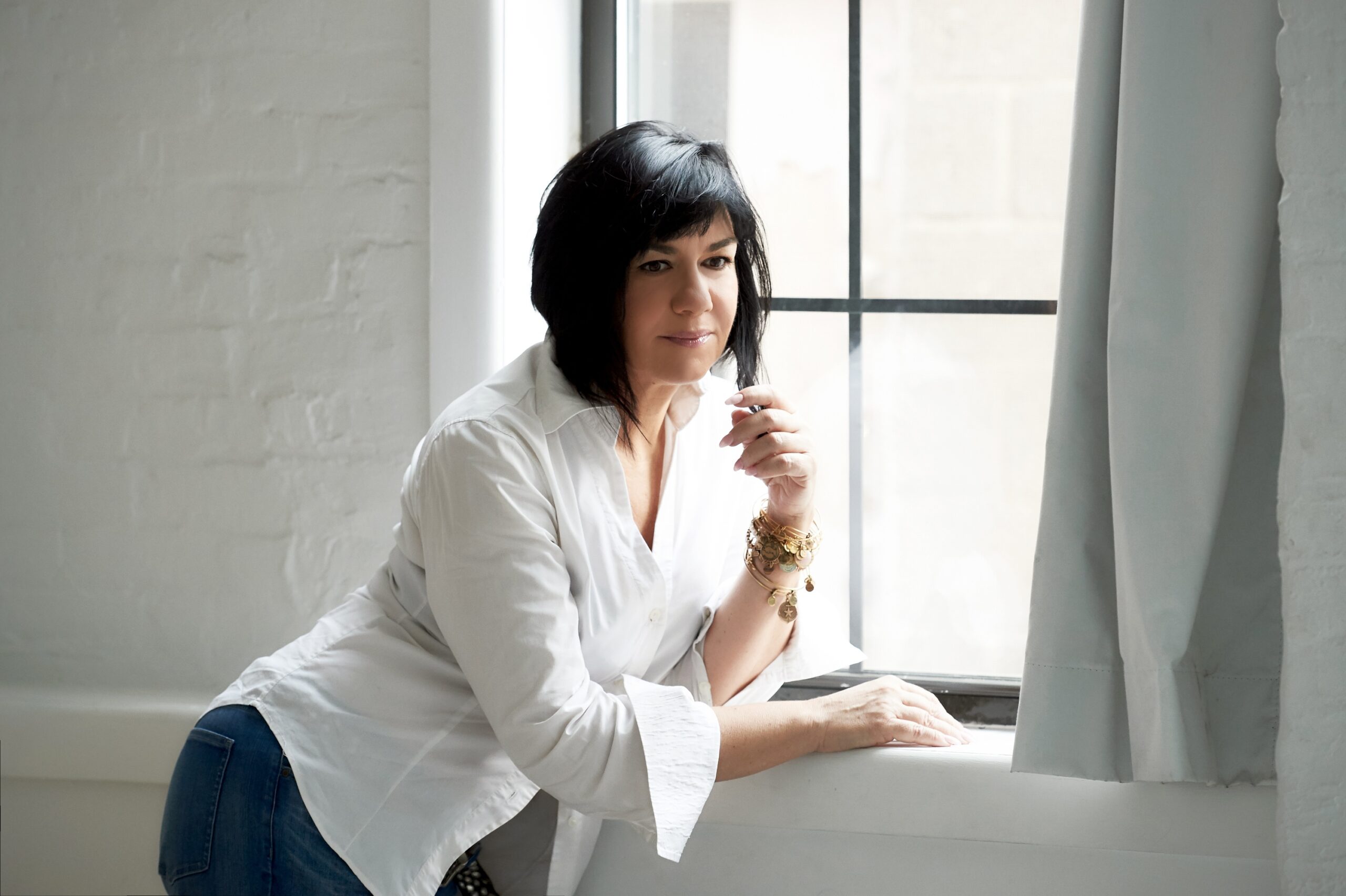 26 Oct

BFW Stories: Dr. Chiara Ajuken Talks About Her Dance Journey

BFW really enjoyed being able to learn from the experienced and talented Dr. Chiara Ajkun. One of the most well-known and trusted ballet professionals in the world, Dr. Chiara Ajkun is the artistic director of the Ajkun Ballet Theatre and oversees the professional company, the ballet school, and the financial aid fund for dancers. Award-winning choreographer, teacher of classical ballet, and dance medicine pioneer, Chiara works for dance companies and ballet schools in Australia, Europe, North America, and South America. Thanks to her leadership, Ajkun Ballet Theatre has performed for millions of people in theaters, television, and online platforms, provided thousands of dollars in dance education, and has created a world network of dance companies promoting youth employment and empowerment. Ajkun is a tireless advocate for diversity, multiculturalism, and equality embodied by the many philanthropic programs she created. Her accomplishments as a global cultural leader have established Chiara Ajkun as one of the most respected and admired public figures today. She shares with us her story about her origins, some of her favorite dancers, and what she feels is the future of ballet. See here insights here: 

BFW: When and how did you first fall in love with ballet?
CA: I was 3 years of age and at the Arena of Verona, the largest amphitheater in Italy. My entire family loves ballet (and opera) and we often attend the performances together. I believe the ballet to have been Giselle, I remember the floating tutus, but what really got to me were the candles every audience member lit before the show. There are 30,000 seats and it is quite magic. I wanted to become a permanent part of this magical experience.

BFW: Tell us a little bit about your story in the world of ballet
CA: Mom was a dance teacher and I spent hours under the piano watching her classes and basically daydreaming. To this day, music has a strong visual impact on me. It materializes in steps conveying emotions. Naturally, I started pre-ballet. I think I was 2 years old when I started "dancing". Dad was my "pas de deux" partner and had to do serious lifts while dinner was in the oven. When I was 4 years old the National Ballet Company of Italy (Teatro Alla Scala) was looking for cute children as supernumeraries in Coppélia. I was cast. No need to say I felt I was the prima in the ballet and could not stop bragging about. When I came of age, I was admitted into the summer intensive of La Biennale of Venice where I first met Mme Ninel Kurgapkina (Mariinsky Theater Rehearsal Director), Mme Tatiana Gramtzeva, and Mr. Serge Peretti (Paris Opera). I owe it to them and Rudolf Nureyev for undertaking my professional study. I went to Paris, then London, then New York. First, on a study venture. Then, thanks to John Field, I performed at the Royal Opera House in Covent Garden in London and was signed up by Impresario Dimetri Papoutsis. Finally, Mr. George Balanchine, the dedicated coaching of Mme. Alexandra Danilova and Oleg Vinogradov (Mariinsky Theater Director) helped me perform principal roles all over the world, to include the Met in New York City. After an accident ended my performing career, I found myself passionate about teaching and choreographing. For a few years, I worked at the University of Dance in Italy, directed the Balletto Regionale in Mantova, and worked in National Television in Italy (RAI) as well as in the UK (BBC) but my life is in New York City. I have directed the Ajkun Ballet Theatre for over 20 years now.

BFW: What is your favorite thing about dancing ballet?
CA: Definitely the superpowers of your body, the opportunity to portray many characters, and share emotions with the audience and the music. I mean: who does not want to live infinitive lives for a living?

BFW: What is your favorite classical ballet?
CA: In my days as a dancer, Don Quixote, Diana and Acteon, Swan Lake and Romeo & Juliet. I have learned to appreciate more delicate ballets like La Sylphide, but I think I like the last best as a coach and a spectator, definitely as a dancer I needed more energetic roles.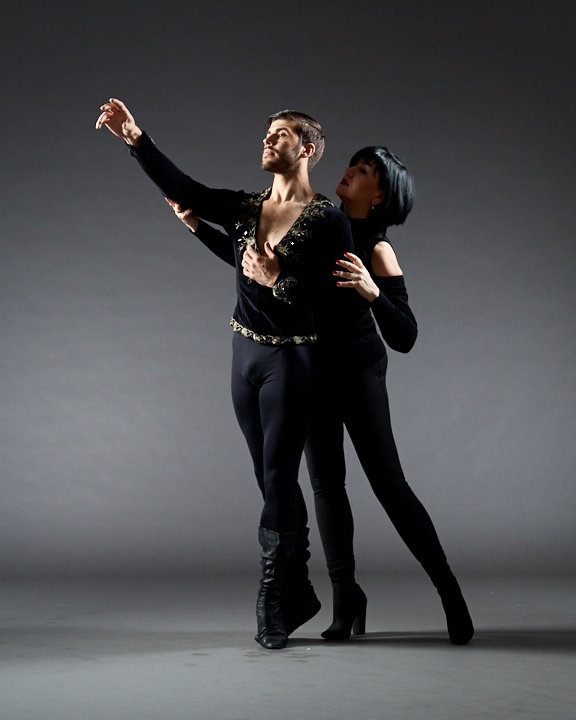 BFW: Who is your favorite dancer?
CA: I have many. I cannot limit myself to one Artist. I love the athleticism of Natalia Osipova, the class of Marianela Núñez, the delicacy of Yuan Yuan Tan, the flexibility of Sylvie Guillem, the artistry of Natalia Makarova, the carefree freshness of Herman Cornejo, the body language of Alessandra Ferri, the plasticity of Wendy Whelan, the stage authority of Maya Plisetskaya, the incredible technique of Mikhail Baryshnikov, the interpretation and dedication of Rudolf Nureyev, the elegance of Margot Fonteyn and Erik Bruhn, the features of Suzanne Farrell, and the list could go on forever. But I do really treasure my dancers, like Momoko Burbine and Klevis Tafaj. They are my absolute favorite dancers. They are amazing people and incredible artists landing me the opportunity to create new choreography every day. Momoko has an incredible strength, an athleticism combined with an elegance of movement that screams ballerina all the way. Klevis has a powerful and athletic body that shapes his dancing with elegance and sophistication, incredible jumps and artistic versatility. They are both so very musical and partner perfectly.
BFW: What's your favorite cross-training workout?
CA: I love Yoga and Pilates as well as Martial Arts.
BFW: What advice would you give to adult dancers just starting out in ballet and who have never been exposed to it?
CA: Do not be shy. Ballet is not just about technique, it is a way to open your soul.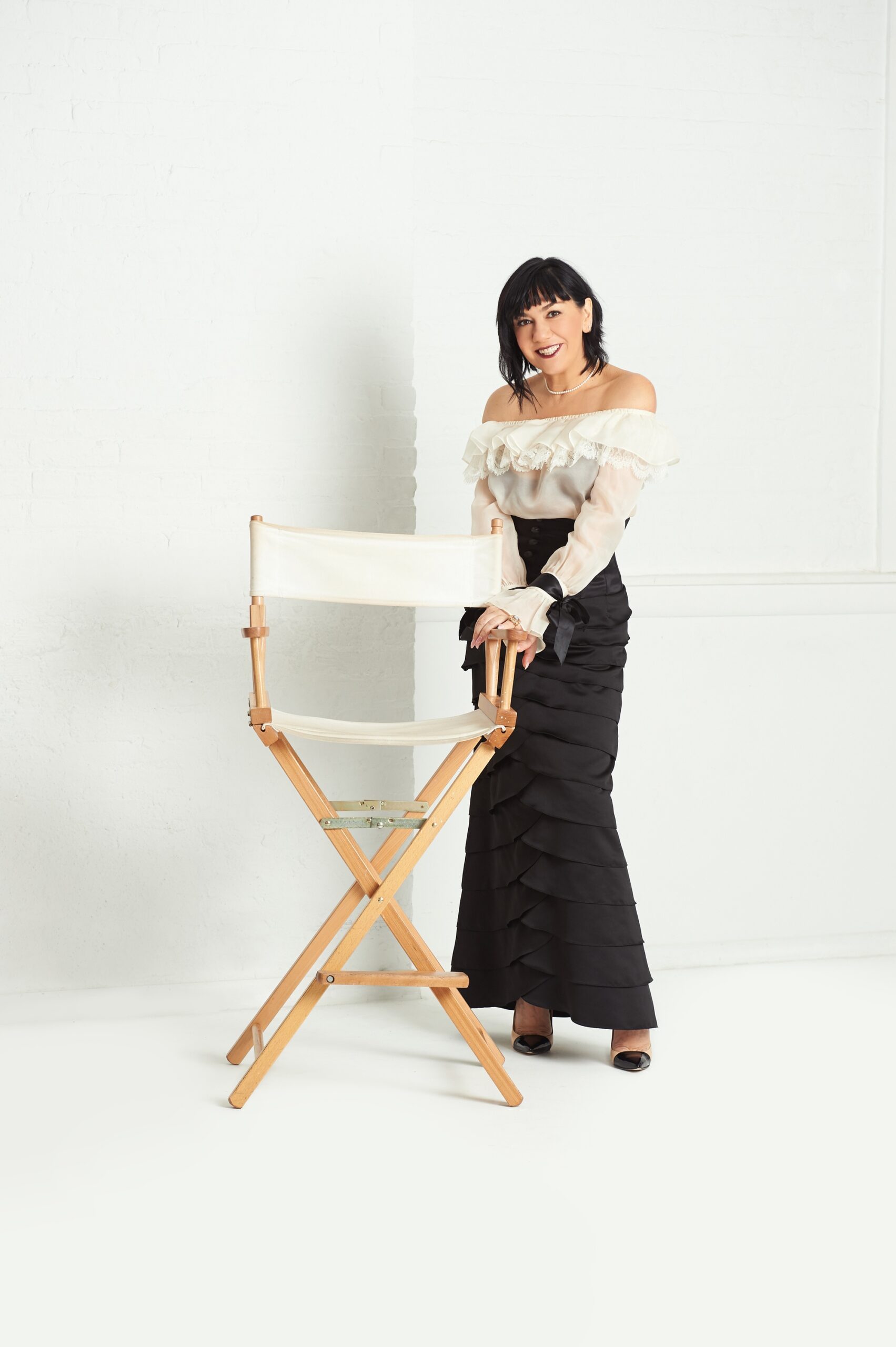 BFW: What advice would you give to dancers returning after a long time who feel like they're starting from square 1?
CA: No need to feel that way. Throughout the years, and the teaching of many "Maestros", some dancers may have lived in a negative environment. It is time to break this cycle. Your body remembers. Your soul remembers. It takes time and nurturing. Surround yourself with positive people, only. It is a privilege to be an Artist, there is no need to deprive yourself of this incredible opportunity because of hurdles.
BFW: What would you like to achieve next within the practice of ballet?
CA: I would love to continue to be afforded the opportunity to create. 
BFW: What do you think is next for ballet?
CA: Quite honestly, it depends if we can work collectively. I would love a little more cohesion between Dancers. There are some establishments that have completely abandoned their Artists and Dancers must speak up. Arts are essential in every aspect of life. If some people do not appreciate that, it is our job to make our voices count. If this happens, I believe ballet to bounce back once the pandemic is over. Otherwise, we will be back, it will just be a little more difficult. The entire world is facing uncertainty, and so is ballet.
Share your story! Reach out to editor@balletforwomen.com to share your message and help women around the world discover that it's never too late for ballet!