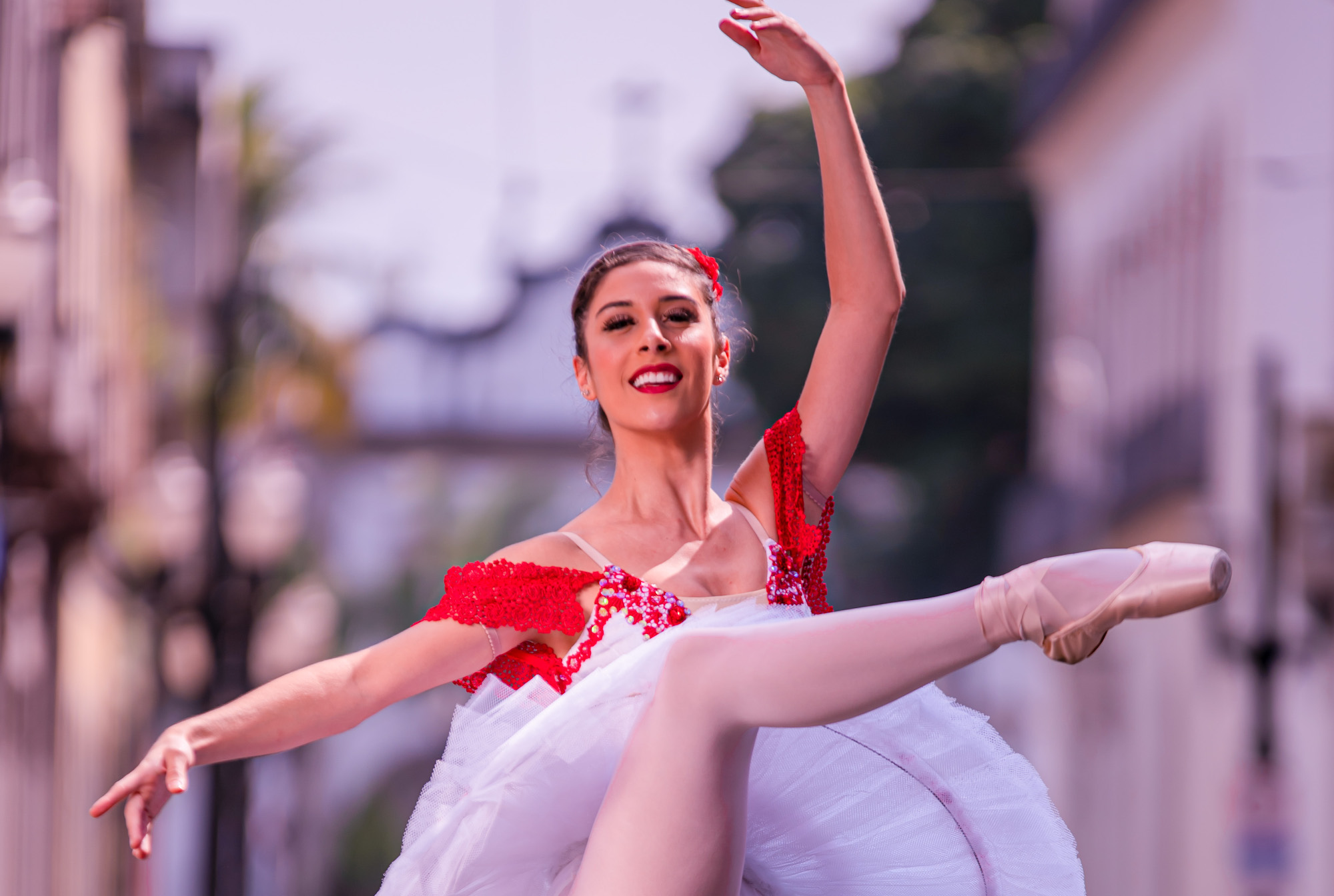 11 Dec

BFW Stories: From the Sea to the Studio, a Chat with BFW Instructor Danielle

Our amazing international instructor and experienced ballerina Danielle shares her diverse experience in dance and what she feels is needed in the Ballet world.

BFW: When and how did you first fall in love with ballet?
DG: I started in ballet when I was 7 years old and auditioned to be part of a renowned ballet school in Brazil. But it wasn't until I was 10 and got into the Junior Corps de Ballet that I fell in love with this beautiful art form. The Junior Corps de Ballet was a group that competed in the biggest Brazilian ballet competitions. Getting the experience of competing and watching older ballerinas really made that little ballerina wish she was a professional dancer one day.

BFW: Tell us a little bit about your story in the world of ballet
DG: Since I am from Brazil, I began my ballet training at the Escola de Bailado Municipal de Santos and then I joined the Balé Jovem de São Vicente where I performed as a soloist and a group member in both national and international competitions, such as Tanzolymp (Germany), Youth America Grand Prix (United States), and Festival de Joinville (Brazil). In 2017, I graduated with a Bachelor of Fine Arts in Dance from Mercyhurst University in the United States. Professionally, I performed for two seasons with Pullmantur Cruise Lines, one season with Ballet Theatre of Maryland, and two seasons with Mercyhurst Ballet Theatre. Also, for one season I danced with the Mercyhurst Dance Team and I appeared with Ballet Concerto in Fort Worth, TX, and with Lake Erie Ballet in Erie, PA.
View this post on Instagram
BFW: What is your favorite thing about dancing ballet?
DG: The amazing balance between discipline and freedom. Although ballet technique is very strict and I have always pushed myself to be as disciplined as possible, I have always felt such freedom dancing ballet, as if I was putting all my feelings out to the audience.
BFW: What is your favorite classical ballet?
DG: Hard one! I guess I have to say Coppelia since it was the first one that came to my mind but I really like Swan Lake as well, I mean, who doesn't!
BFW: Who is your favorite dancer?
DG: Natalia Osipova! I saw her dancing Coppelia with the American Ballet Theatre and she really is amazing!
BFW: What's your favorite cross-training workout?
DG: I usually go to the gym but I also like to do floor barre!
BFW: What advice would you give to adult dancers just starting out in ballet and who have never been exposed to it?
DG: Ballet can be challenging at times but make sure you are doing it with passion and you will be surprised by how great the challenges will feel!
BFW: What advice would you give to dancers returning after a long time who feel like they're starting from square 1?
DG: If you know the technique but your body has not been training for a while, don't be upset about it! You have to work the muscles gently and constantly and you will get back to the level you once were. Yes, come take classes with us every week! Or every day, why not!
View this post on Instagram
BFW: What would you like to achieve next within the practice of ballet?
DG: Ballet has always been my passion and it is the basics of other dance styles as well so I just want to continue growing as a versatile dancer and come back to performing every day on cruise ships, every style of dance there is!
BFW: What do you think is next for ballet?
DG: I am really excited to see what is next in the ballet world now that the biggest companies are starting to hear all of us dancers. Society has changed and so ballet has to evolve. These companies are finally starting to be more accepting of all body types and races. I believe that this is the beginning of a long journey!