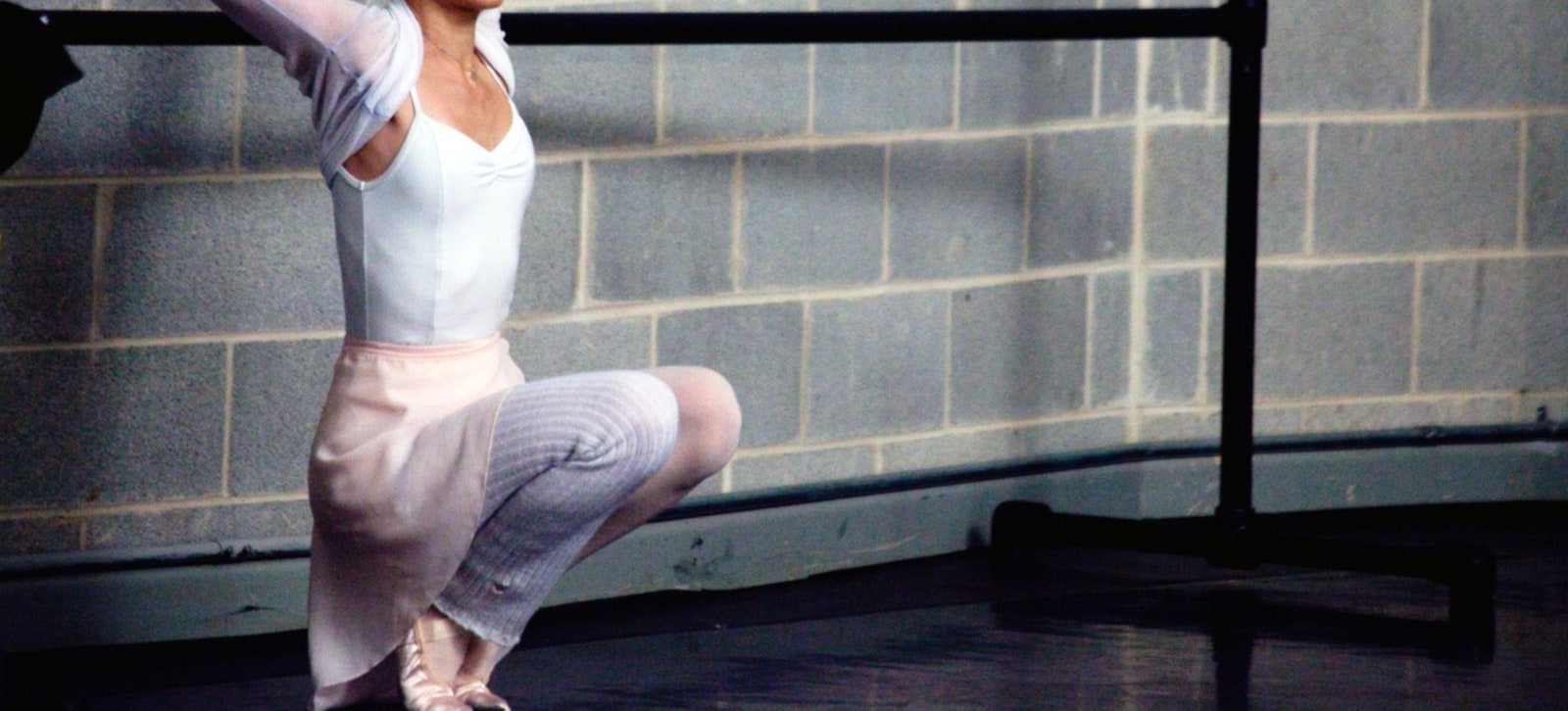 14 Dec

Editor Picks: Ballet All Day

*BFW is reader-supported. When you buy through links on our site, we may earn an affiliate commission.


Dance is an outlet to let the beauty from within shine. Although some of us want to wear leotards and tights all day, BFW has just the pretty picks to make you feel and look like a ballerina all day, every day. Discover these great pieces curated by our ballet-obsessed editors:
Here is a BFW favorite! With its raised cowl neck, asymmetrical gathering, and built-in fabric belt, the Joslyn dress is polished, powerful, and elegant. Just like the ballerina you are!
This long sleeve wrap knitted top is cute and sexy. A super-soft knit features a striped body, ending with the adjustable side tie. You can wear it on a night out or over your workout get-up as a plush warm-up.
These leg warmers are an excellent year-round addition to your closet. Made from soft, ribbed, move-with-you performance fabric, you can wear over-the-knee with a leotard or shorts or layered with leggings for extra warmth. Engineered stirrups fit comfortably under the heel or tucked up around the ankle. The fabric features antimicrobial, sweat-wicking technology.
You are going to feel extra pretty in this idea bralette for yoga, barre, or pilates. It is a light support sports bra with an adjustable tie that adds shape and slim straps that cross at the back.
BFW shares this stunning slingback shoe that features a pointed toe, a hand-painted, scratch-resistant 2-inch block heel, and an adjustable strap at the heel. It's ballet shoes for your dress-up look.
Perfume is one of BFW's favorite ways to lift the spirits and leave a lasting impression. The playful selection is a modern and intrinsically feminine eau de toilette perfume cultivated with premium extracts.
This cropped top with a statement collar ruffle is to die for. An embroidered ruffle stretches from the center back to meet at the front v neck and a wide underbust band offers moderate support. There are just endless ways to pair this and showoff that ballerina grace and style.
This soft Italian cow leather and suede bag house a spacious main compartment, sealed with a solid colored zipper in a fresh, contrasting tone. It also features one inner pocket and a bottom pouch for your travel card. Perfect for your daily essentials and you can alternate between using the two handles as a tote on your arm or worn with a removable strap across your body. We think it's the perfect accessory.
These delicate 14k gold-plated brass hairpins with rows of pearls can play up your side part or wear them all for an alluring and irreverent look. We know this selection can make the perfect addition to your hairstyle.
With a ​delicate shawl neck, flattering side vents, and a slim sash at the waist, the Daphne ​​​looks chic when tied and drapes beautifully when left open. This is a must-have to stay warm and look fabulous.
These Carbon38 high rise, full-length compression leggings with a contouring waistband in an all-over soft pink color look fun and sleek. Style them with any of BFW's Pink selections to get a memorable ballerina street look.
We have the perfect Italian dance-inspired show. This suede pointed-toe flat with an elastic back and the AQ24/7 sole for flexibility and comfort will make you dance on the streets. Its features include a rubber logo flex sole with injected pod and it is self-lined with leather sock lining.
Get lost in the BFW Shop.
Find these and over 5,000 curated goodies from the desks of our editors in the BFW Shop, where dance, art, wellness, and the best of your favorite lifestyle brands come together for a unique shopping experience.