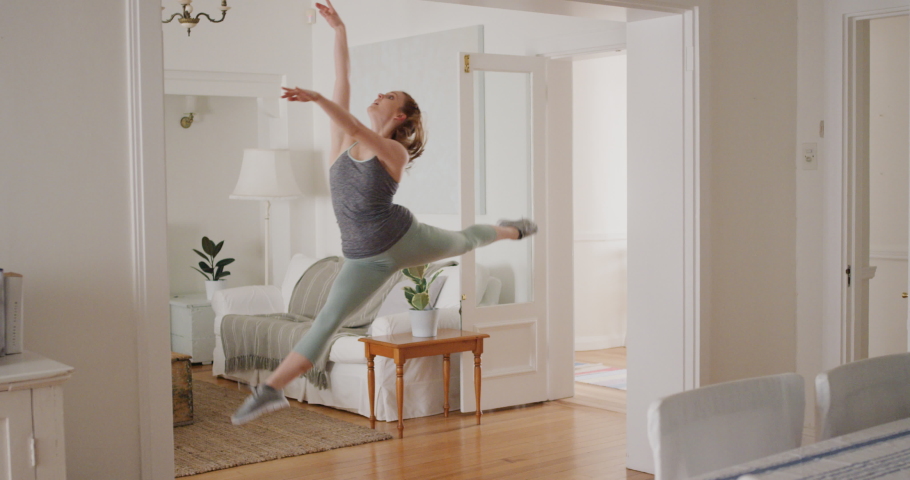 02 Dec

Editor Picks: Get your Home Dance Studio Ready!

*BFW is reader-supported. When you buy through links on our site, we may earn an affiliate commission.


With a great variety of online classes at BFW, the next thing on your list is the gear to help you get set up and have a blast in your own little home studio. Building your own dance studio at home will give you the freedom to dance easily and comfortably, whenever you want. The BFW Shop has perfect selections for any space you wish to equip. Here are some top picks to get you ready to just dance!
An excellent option for a versatile barre.  This portable, indoor or outdoor barre, is made with a double Solid beech wood crossbar and a heavy-duty steel Structure weighing 20 lbs that give it stability.  The barre is 4 feet wide, with an adjustable height from 3" to 48", it's a perfect dimension to do ballet.
If your home studio has a fixed location, this barre is a great choice. Made in the USA,  the hardwood ash barre is 1.5″ diameter,  has a sanded smooth finish Ready and the brackets can be placed anywhere along the barre length to fit it best. See yourself and your plie.

Resistance bands are a must in your workout space. These heavy-duty resistance band features a continuous seamless loop for comfortable hands-free stretching. Long enough to accommodate short or long legs are a plus.
Capezio brings you two bands with alternating strength's, so you can perform a variety of exercises. Warming up, toning, shaping, or stretching targeted muscles can be facilitated with these playfully colorful home studio essentials.

Keep perfecting that stretch with this portable I-FLEX stretch unit. Endorsed by North Hills Orthopedic and Sports Physical Therapy of Pittsburgh, PA., the mechanism of this home studio addition allows you to safely and slowly stretch through a complete range of ballet motions with correct back, hip, and shoulder position.
Known for "raising the barre", this Booty Kicker barre is portable, storable, and affordable as it kicks your booty into shape and dancing form.  It features a hinge design and quick Release for folding flat while the rolling wheels engage when tilted up.  Made of authentic barre wood and durable steel construction, it has durability.
Your home studio will be enhanced with this Balance Trainer designed to improve strength and balance by adding the element of instability to muscle movement. It features a dual-molded platform for extra strength, a smooth non-skid marking base, and only weighs 8 pounds for a range of total body exercises.
Pointing and flexing are at the foundation of dance. Improve the arch shape and flexibility of your feet with this foot stretcher. It includes a 100% silicon foot sleeve and two comfort heel cushions. This is a piece of equipment your feet will thank you for.
The stability balance board is a perfect addition or even a gift for a dancer. The balance board aims at improving core strength and balance.  Made skid-resistant, and of wood material with a plastic balance dome, you will engage that major muscle group so invaluable for your dancing.
Looking for more?
Find these and over 5,000 curated goodies from the desks of our editors in the BFW Shop, where dance, art, wellness, and the best of your favorite lifestyle brands come together for a unique shopping experience.