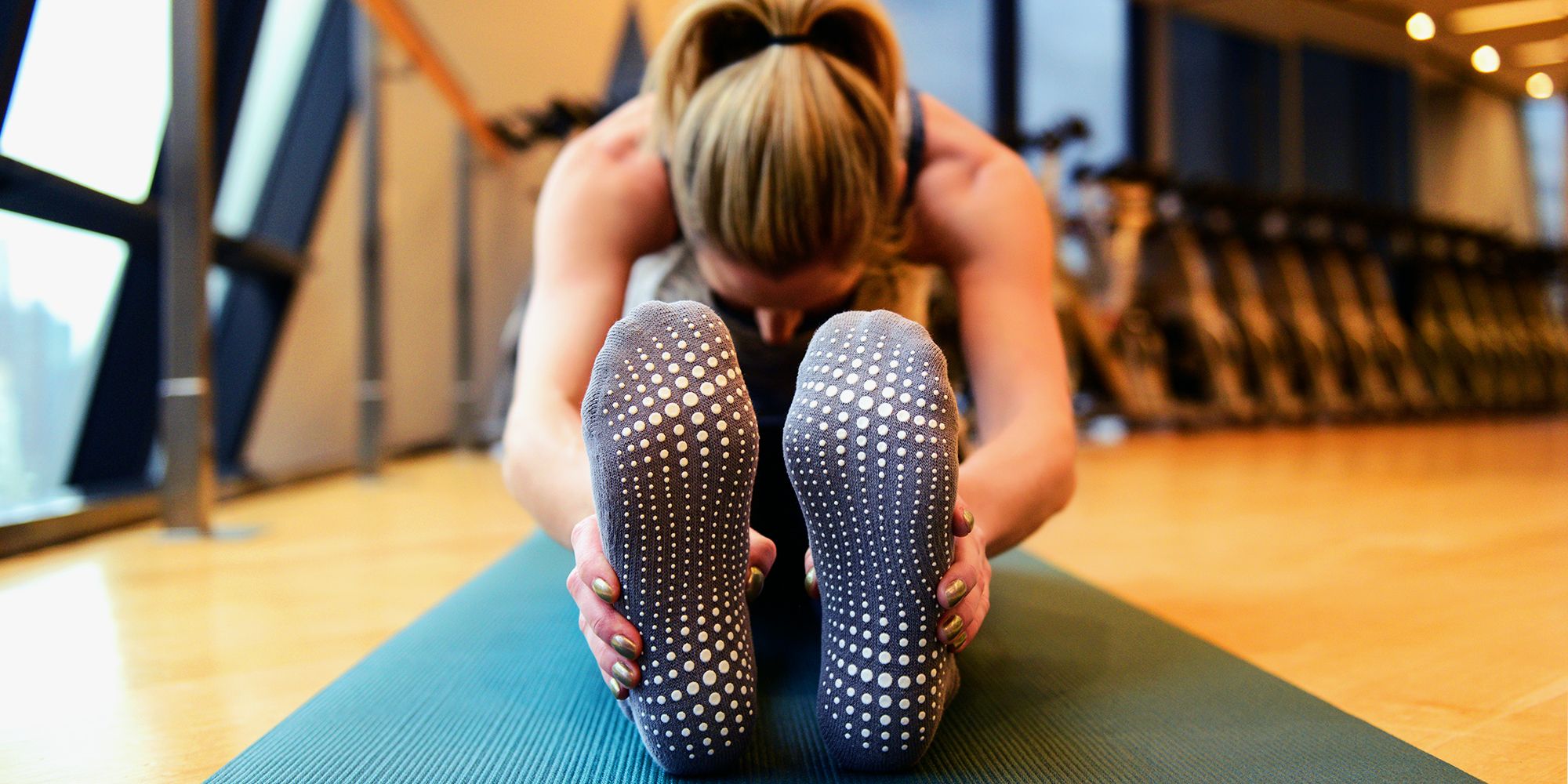 23 Nov

Editor Picks: Happy Feet

*BFW is reader-supported. When you buy through links on our site, we may earn an affiliate commission.


Our feet make up 25% of our bones, 18% of our joints, and 6% of our muscles. We definitely want to take good care of this vital part of our body as we go about our every day and as we DANCE! BFW is sharing some of their favorite options to keep you and your feet happy!
Be ready for a variety of indoor workouts with these functional shoes. These are equipped with an adjustable, secure fit and it is also very open, light, and flexible providing maximum potential articulation and ground feel. A must need for your next Pilates, Yoga, or your favorite BFW virtual class.
Be ready for BFW's next virtual barre class with these feminine, functional, and breathable grip socks. They feature an effective grip sole, supportive arch band, and fitted heel that will keep those dancing feet happy.
Another excellent barre essential option that BFW loves are these Pivot Socks. They are no-shows with no-slip grips, cushioning soles, and fit-perfecting elastic straps that will keep you comfortable through every workout. Your feet will thank you!
BFW is just taken with this modern twist on the classic ballet shoe. These toeless socks offer a non-slip grip (for strong traction and stability) along with wraparound ribbons (for a strong style statement). Find unique ways to make your feet ballet-ready!
BFW knows that we don't have to sacrifice style for comfort. These socks accomplish and complete a head-to-toe look with their dot grips so you never have to worry about slipping and mesh panels that allow for maximum breathability while keeping a cute look. The socks are cut for the shape of your right and left foot so they fit perfectly.
Make every movement feel natural with these Elle Full Toe sock. They feature an organic cotton grip with a non-slip sole and a five-toe design that will enhance your instinctive routine. Additionally,  the arch band provides support and criss-cross elastic bands help maintain a snug fit. BFW loves them and so will you!
Keep those yoga poses tight or avoid incidents while you glide on the floor with these Grippy Socks. With criss-cross top straps and gripped soles, you have a fitted and non-slip surface whether you are on a mat or not. Test them out on your next BFW virtual Barre class.
Delicacy and comfort are united in these everyday socks. Designed as a no-show sock with a low cut, spun from soft and lightweight fibers with built-in arch support, breathability, and a seamless toe closure you have an all-day comfort for your feet.
BFW has selected for you a unique fusion of sock and shoe in these Grippy Studio Wraps. The structured shoe-like design provides ultimate support and grip. In addition, the grippy bottoms provide a non-slip surface on or off the mat, the open-toe design allows for a great tactile feel, and crossover straps offer a secure fit. Your feet will be ready for Yoga, Pilates, Barre, and Ballet.
Before or after your workout, look stylish and comfortable with this perfect foot accessory. The Iconic Pro is made of a dyed cowhide upper with an overall construction that offers support, flexibility, and strength. A midsole and outsole are designed for maximum comfort in a lightweight form. We know our BFW community will enjoy these!
Get lost in the BFW Shop.
Find these and over 5,000 curated goodies from the desks of our editors in the BFW Shop, where dance, art, wellness, and the best of your favorite lifestyle brands come together for a unique shopping experience.