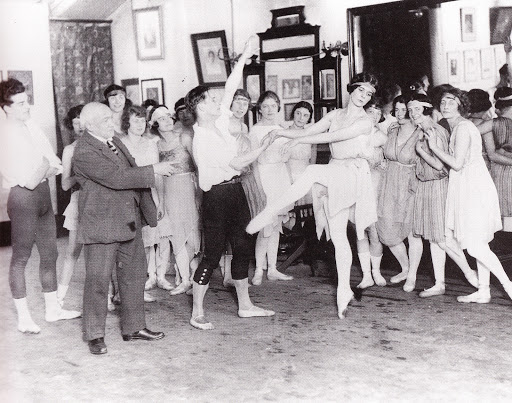 01 Sep

Techniques and Styles: The Cecchetti Method

The Cecchetti method is a ballet training method devised by the Italian ballet master Enrico Cecchetti (1850-1928). The method is a strict training system with special concern for anatomy within the confines of classical ballet technique, and seeks to develop the essential characteristics of dance in its students through a rigid training regime. The goal is for the student to learn to dance by studying and internalizing the basic principles, in an effort to become self-reliant rather than imitating the movements executed by their teacher.

The method traditionally has seven grades with examinations up to diploma level.
This method ensures that different types of steps are practiced in a planned sequence, and that each part of the body is worked evenly. Each exercise is executed to the left as well as to the right, beginning one side one week, and the other the next.

As with all ballet training techniques, the Cecchetti method teaches the student to think of the movement of the foot, leg, arm, and head, not as something apart, but in its relation to the whole body, to develop a feeling for graceful lines. Cecchetti laid down that it is more important to execute an exercise correctly once, than to do it a dozen times carelessly. Quality rather than quantity is the guiding rule. The Cecchetti Method is classic in its focus on line without extravagance or fussiness of movement.

The method includes a comprehensive vocabulary of movement, including nearly forty "adagios" composed by Cecchetti for the development and maintenance of the dancer's abilities. It is particularly noted for its eight port de bras.

Although Cecchetti insisted upon strict adherence to his program of daily practice, he also taught that the lesson of the day should be followed by studying new steps composed by the teacher to develop the student's powers in "quick study" and his ability to assimilate new steps and new "enchaînements".